Rabbit Creek Gourmet
Named after a creek that runs through Eastern Kansas- our dry mixes have big flavor for a small town biz! Breads, brownies, dips, drinks and more...
See All Veggie Dips
In the Kitchen with Rabbit Creek
1/3C Olive Oil
3T Rabbit Creek Italian Seasoning
10 oz Oyster Crackers

Whisk oil & seasoning thoroughly. Pour over crackers in large bag. Seal & shake! 


Shop Now!
Chocolates & Gummies
Our PocketSnak collection includes double dipped peanuts, malt balls, cinnamon bears, salt water taffy and much more!
See More Gummies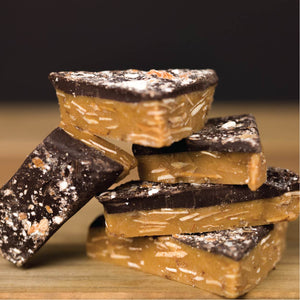 Tall Grass Toffee
Small batch artisan made toffee created in traditional copper kettles. Tall Grass Toffee uses pure cane sugar, sweet creamy butter and the finest chocolates available.
Shop Now!